Our Next Webinar is November 3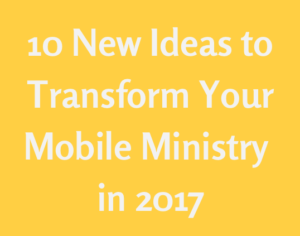 The Mobile Ministry Forum is a network of missional innovators fostering a mobile ministry movement so that every unreached person will have a chance to encounter, experience and grow in Christ through their personal mobile device.
There are so many new things going on with mobile ministry and we want you to be part of it. We want to hear what you're doing and also share with you what other members are doing in ministry.